One of the strategies used consists of the selection of a species that will represent the cave fauna of each country – Cave Animal of the Year – as a means of disseminating information about the underground biodiversity associated with these magnificent ecosystems.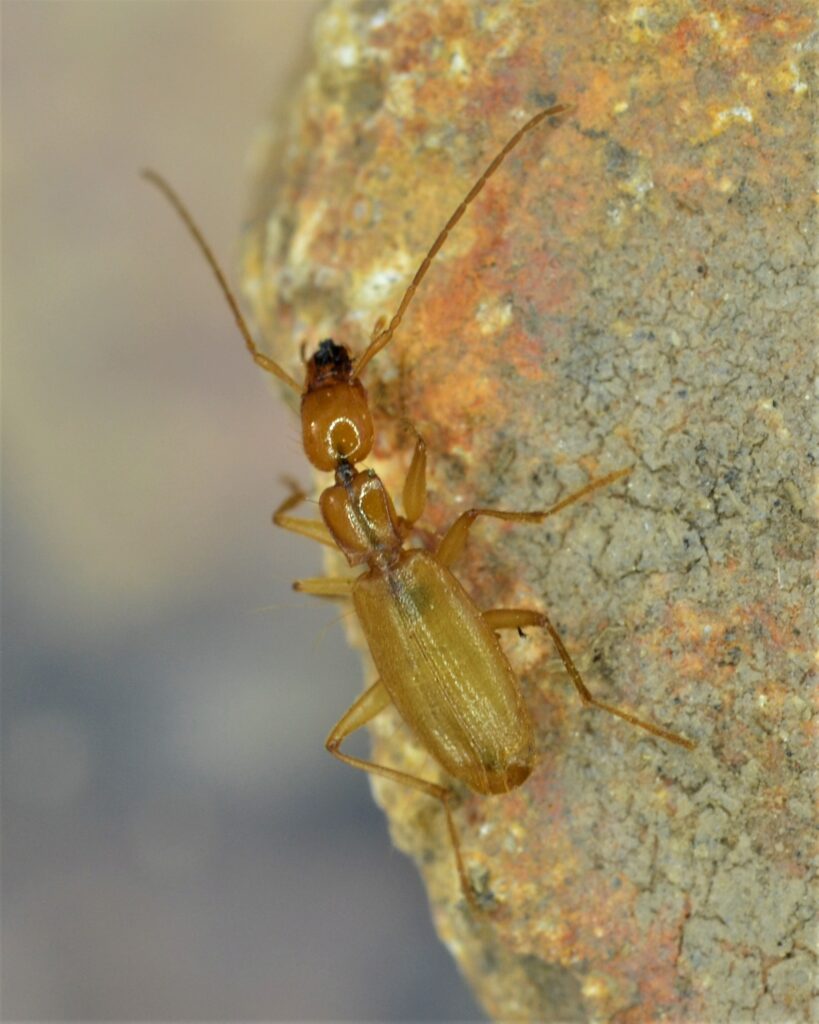 This initiative was first adopted in Germany in 2009, when the amphipods of the genus Niphargus were chosen to represent the cave fauna that year. Later, other countries joined the world-wide campaign of dissemination of cave fauna, among these Spain (2014), Australia (2019), Italy (2019), Switzerland (2019), the United States (2020), Austria, Greece and Portugal (2021). For 2021, cave beetles have been selected as the thematic group for the campaign.
This year, for the first time, Brazil, via its national association – Brazilian Speleological Society (SBE) – will participate in this campaign in support of the International Year of Caves and Karst) and has selected a Cave Animal of the Year. As the symbol of the Brazilian cave fauna we have chosen the beetle Coarazuphium cessaima. Among the criteria for its selection, we considered the status of the species as threatened by extinction, the fact that the species is the most troglobitic of the genus which today has the largest diversity of troglobitic beetles known in the country, and the fact that it was one of the first species described by one of the national pioneers of underground biology.
For more information about the campaign in other countries, consult the links below:
Australia: https://www.caveanimaloftheyear.org.au/ Austria: https://hoehle.org/hoehlentier
Germany: https://hoehlentier.de/
Greece: https://www.inaturalist.org/projects/cave-animal-of-the-year-2021-greece, https://www.facebook.com/CaveAnimalOfTheYearGreece.gr/
Italy: https://animalidigrotta.speleo.it/
Spain: https://bioespeleologia.blogspot.com/2020/12/invertebrado-cavernicola-jiennense-del.html
Switzerland: https://cavernicola.ch/
USA: https://caves.org/conservation/caveanimaloftheyear.shtml